Local Missions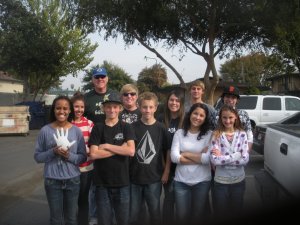 We partner with local churches to respond to the physical and spiritual needs of people in local apartment complexes, economically depressed areas and troubled neighborhoods.
We come along side churches leaders to facilitate a focused approach to community participation thru food distribution programs, and community activities as a means to introduce the Gospel.
Contact us if you would like to participate, donate supplies or give to the needy.
Local Minsitry at work
During thanksgiving week 2010, the Lord used Fresno School of Mission, 3 local churches (Mt. Olive, North Park, North Point) and one non-profit organization from the city of Sanger to serve food to 100 families in need. Through personal outreach, one person accepted Christ as his Savior and Lord.